Pretty simple little job from about two weeks ago, forgot to post pics. We did some Arc 6 1/2" components up front and an Ultra A10 sub in the back all ran off an Arc XXD4080 4 channel amp. I didn't take a whole bunch of pictures but I got most of the fab stuff.
The car had no speakers up here before, so I just modified a tweeter mount template I had.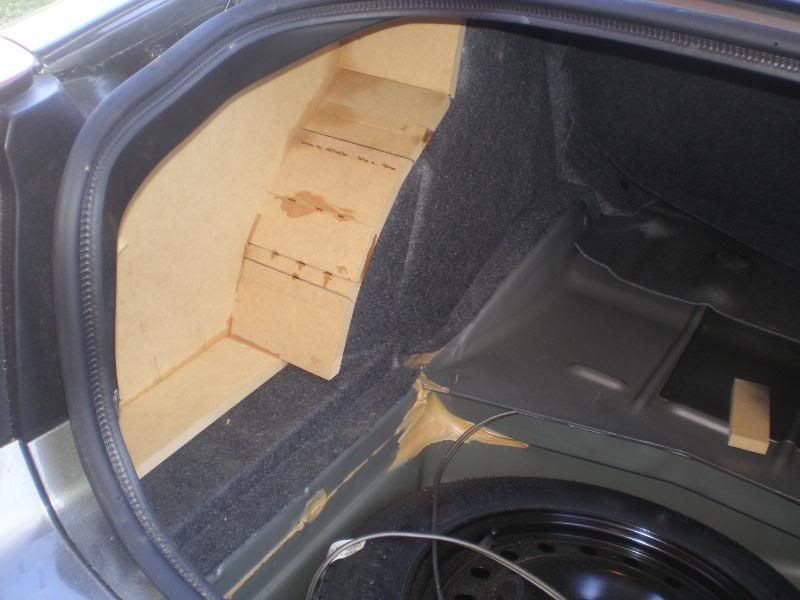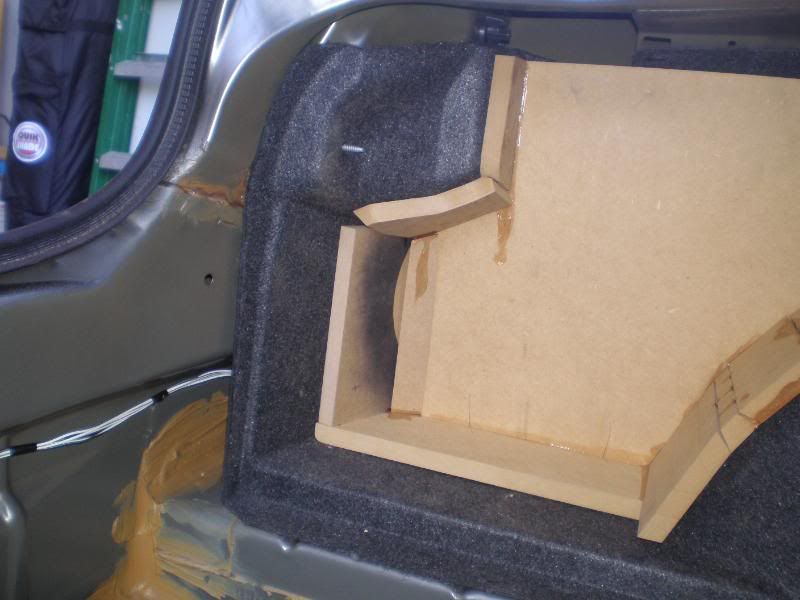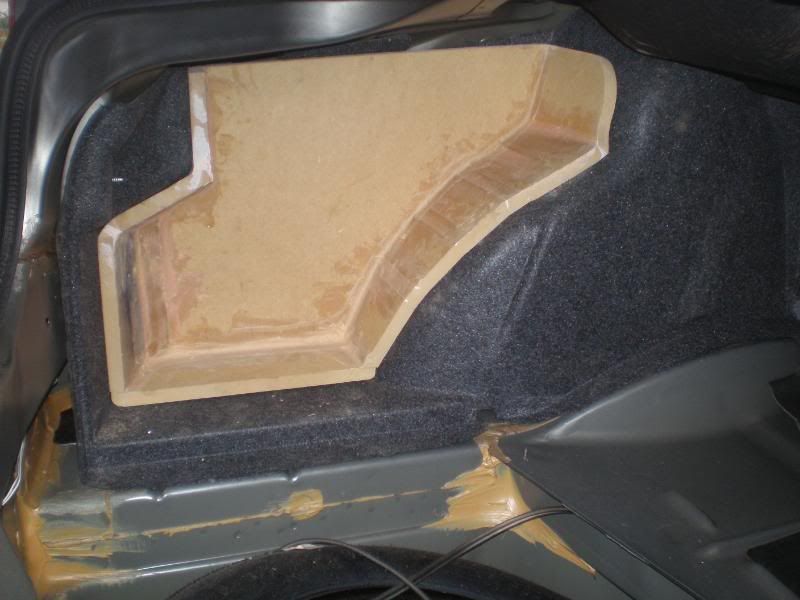 The box was kinda on a budget so there could be no fiberglass. Actually, after I duraglassed the small gaps and trimmed the wood to shape, it was pretty solid and form fitting.