Just rebuilt the LFTNdesign homepage, and i'm looking for some FB'ers to go through the portfolio section and add some "positive" comments on their favorite sites that i've built.
Thanks for any and all help!
http://lafountaindesign.com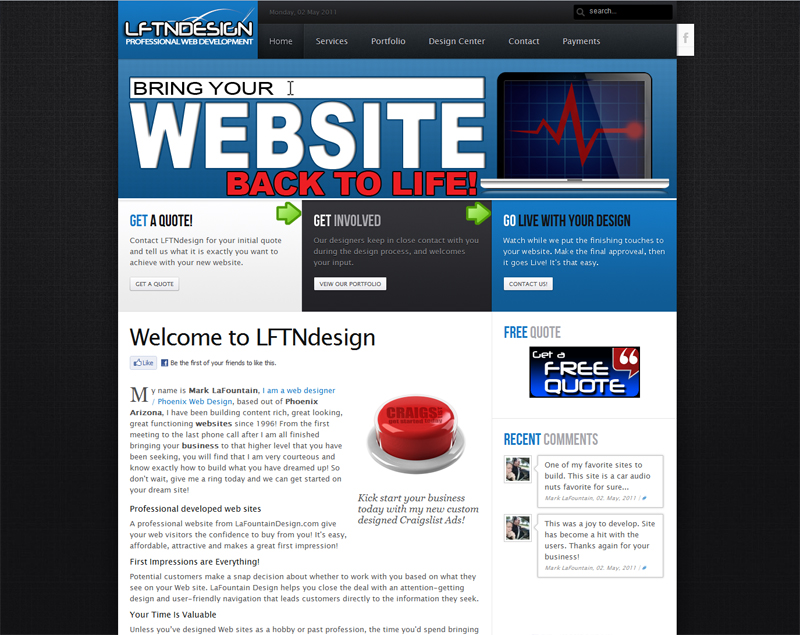 in addition, just set up the FB fan page finally too. Check it out...
http://www.facebook....214485125246145