I know some of you have been waiting for these and I can finally say they are ready
Port flares to fit 8" and 10" Schedule 40 PVC pipe.
The flares are made out of fiberglass and fit perfectly on Schedule 40 pipe, without the need of couplers or rings thanks to an integral collar which goes over the pipe. Smooth transition from the inside of the pipe to the flare. Perfectly smooth interior.
Left 8", right 10"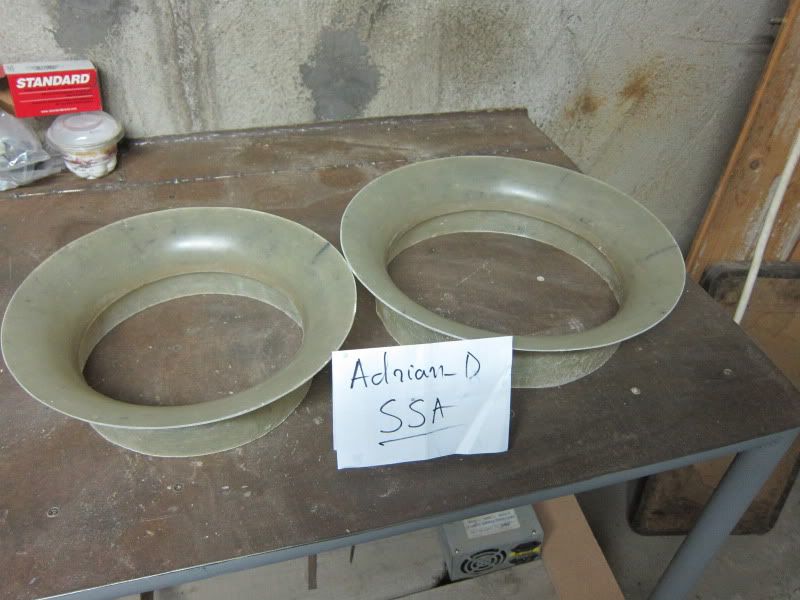 You can see here the collar and how far the pipe goes in the flare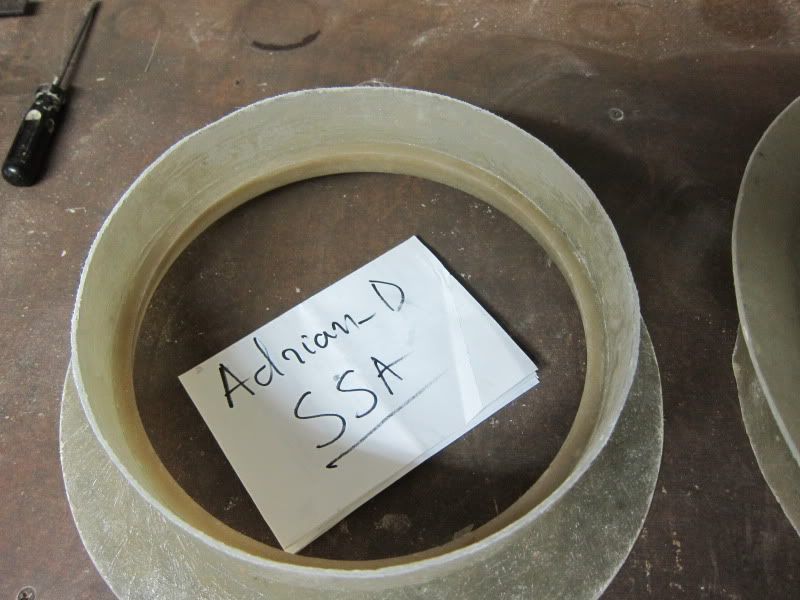 Shiny !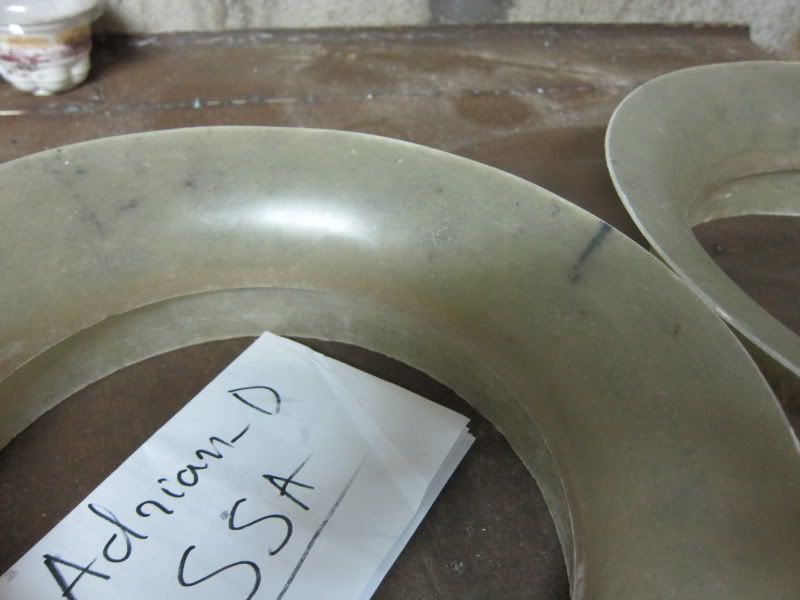 European 8" version on the left, wetsanded with 600 and then shot with 2 layers of primer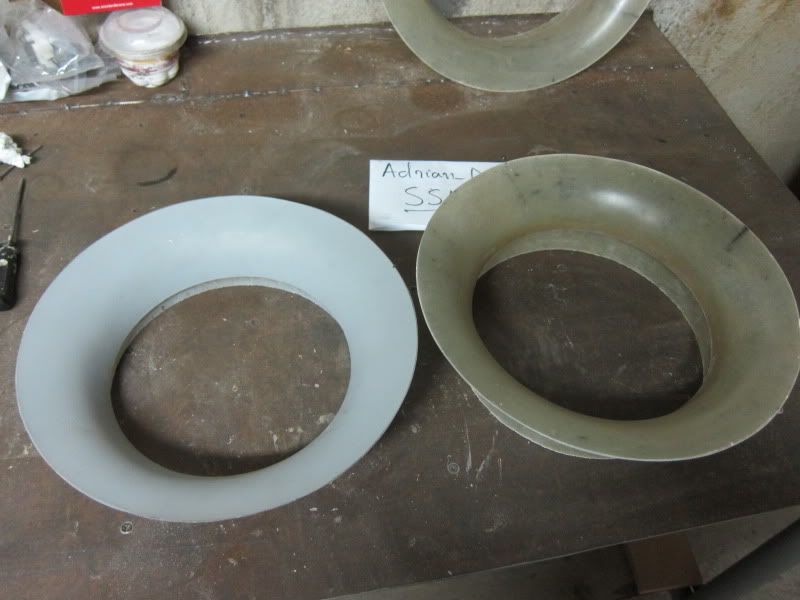 European 10" version (primered exterior) on the left vs US 10" version on the right, the US version of the flares is slightly bigger
Pricing for the flares is as follows:
$75 for a pair of 8" flares as they come in the pics, I will refer to that condition as raw. Perfectly smooth interior, rough exterior.
$90 for a pair of 10" flares, same condition as described above
If you want the inside primered, add $5 per pair of flares. If you want both the inside and the outside primered, add $20 per pair of flares.
For Flanged versions add $5 per flare.
All prices are
shipped
prices.
Ordering is simple: you tell me what you want, and when they are ready to ship I will tell you my paypal to perform the payment. It has worked perfectly for 2 years on the european market *touches wood*
Keep in mind 2 things:
1. I only build these in the afternoon and right now it's getting cold, so it takes me roughly 3-4 days to have a pair ready if I'm 'out of stock'.
2. These ship from Europe, so it will take around 7-10 days to get them. And shipping is ~$25 per pair, that's why prices are what they are
*UPDATE 11/11/12*
Due to an increase in shipping costs I am forced to add $10 to the shipped price. New price is updated