I will have to make some door panels since the Crescendo 8's wont fit in the stock locations without the factory door panels blocking half the speaker. So I think panels are the best choice here. I will probably do them in 3/4 MDF and flush mount them and cover in black vinyl to match truck and box. I was going to do 6's also in doors but dont have room unless I really get into the storage areas of the stock panels which I dont really want to do.
Should I do the FT1's flush mounted in door panels too or try my hand at fiber glassing some pillar pods in each corner. Will they be loud enough in doors? I hate to make a even bigger blind spot in the corner in the pillar, which in a lifted 250 is already kinda bad.
Here are a couple examples and what the stock panels are like. Sorry for the shitty pics
Both mounted in doors
Tweeter up on pillar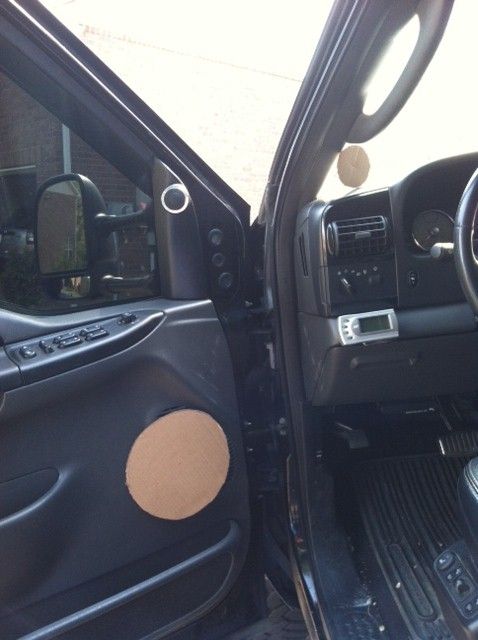 I plan on using the HPF on the alpine amp to cutoff the mids at about 80hz and use a lpf blocker to cut off above 4000k, Then use bass blockers to cut off below 4000hz for the FT1's. run them all off individual channels. gain down much lower on the tweeters....
Edited by swift, 19 June 2012 - 04:25 PM.