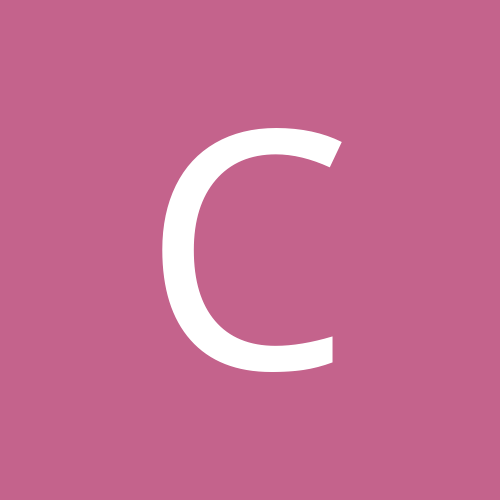 Content Count

36

Joined

Last visited
Everything posted by Chad L
Question about the use of amps crossovers and sound processors. Is it best to go all active not at all or combine?? Are amp filters as good as sound processors? When you buy a component speaker system you are paying for a crossover too. More expensive units have better crossovers. It's been suggested that these crossovers use up power so not using them and using HPF and LPF on your amps is the better way to go. An alternative method is using a digital active crossover that can be programmed. Different methods are also to influence phase shifts that can create cancellation or have better frequency curves. The cons would be a dedicated amp just for tweeters and one for mids and one for subs so instead of a 4 channel amp driving 4 pairs it would drive the mids on two channels and two channels for the tweeters then not using the expensive crossover that came with the speakers. I'm running everything thru an Audio Control DQX with sub filter crossover point and EQ that is separating the signal at 90hz which I can adjust. Then thru a programmable crossovers The component and coax speakers are all actively crossed between subs and mids but I am using factory crossovers still. I'm assuming they are only helping tweeters but guessing they may have a filter for the mid too? Do you think I am negating phase advantage by leaving factory filters in? Is the phase pollution not disruptive in high frequency so phasing mids and Subs is sufficient? I'm bi amping a pair of JBL competition speakers that has a jumper to remove in the crossover when doing this I am also using amp HPF and running other tweeters off all 4 channels. The JBL owner manual goes into great details about phase shifts and axis to explain what this crossover is doing to help is there a better way to measure it sounds going to me but who knows?

I'm try to install a system in an old Saab 900. Im currently adding active crossovers and EQ sound processors. Still learning to get a nice setting that's clean but not thin. Finding how to EQ the sub channel. Any advice? I post a picture or two if I can

You know they said to the Wright Brothers "That thing will never fly." Even after it did. I respect your all options everybody has one. Saab is a peculiar car it was made during 6 months of darkness. The hood opens backwards the engine is in backwards the transmission is sideways the drive is the front wheels. While it was innovative and a leader in technology the first car with turbo it was always second guessed by critics. That's what critics do isn't it? That's what you do isn't it? You're not a very good critic if you said something was good are you? I'm sure you guys are the best at taking door panels out and swapping speakers or cutting fiberboard and covering it with vinyl. I will never match your ability to sell the equipment I've seen on your site. I doubt any of you have installed a system in a Saab or at least a Saab 900. My original point. A car with 4" danish speakers in the dash and open 4x10 in the rear that didn't sound too bad with a Kicker sub in the back. Kind of what you do? Throw a sub under the seat or in the back? No I know you carefully install speakers with good mark ups, amps that are one ohm stable in tried and true methods. Build a door panel on a Silverado I could maybe do too. Way cool props I've never seen an install of speakers to a Saab 900 in what would be normal factory locations like Dash doors and rear seat like I have done. I've really out done you and everyone else there. Choice of amps speakers crossovers number of drivers are mute points when just considering this has never been done so simply and creatively. It's the kind of thing where you say why didn't I think of that but I did. It's pure innovation. It's art. It's holy fudge wage you open a door. Well done. An inspiration to anyone doing DIY thank you. You all haven't heard it so you're opinions on the sound quality is a consideration but invalid. Most of your argument is invalid in my opinion but maybe it sells you services to that guy with a Beemer. 6 Subs really? How do you know I haven't tried?? The system delivers even with no subs. It was nice with a 10" Ballistic Kicker wired to 2 ohms in a vented box and 1200 watts. But I can make it more annoying to the guy in the Beemer next to me with two respectable 15" MTX thunder. The fact it annoys you is a sign of "Well Done" It can rock the house very nicely Led Zeppelin blows people away and the imaging moves all around with the Whole Lotta Love. It plays jazz big band and Royal Philharmonic very enjoyably. It even plays solo piano in concert like reproduction. I think it's not a bad look either. I feel you lost a love for car audio enthusiasts. The joy they have bringing something together. You're all about the money and since this car isn't making you any are against it. You're trying to find a way to use it get a customer. You're salesmen. It's sales pitch for 2K an hour. I get it.

Maybe I don't play well with others. I'll read again

y We agree a 4x10 suck that's what is factory in the Saab. You missed the point that claiming adding speakers is good not bad like your trying to persuade. You loose credibility when you make absurd comments and you make many. First is to claim my results are lackluster having never heard it it simply trolling. You feel using audio controls DSP and 62X active crossovers are not good and moot? Your not looking smart on this. In fact you don't look smart on anything. You only look like someone that likes to argue and besides trying to be insulting you've only proved you can't validate what you claim. You make one false claim after another. Anyone that claims to be an authority can back it up with credentials credibility or show supporting articles you haven't. You can comment more but you really need to bring something useful or educational otherwise you're just a troll jumping on people and posts. I'm sad you have offered so little useful information. I'll post an article I read that calls you a snake oil salesmen trying to be all knowing. Misusing information http://sound.whsites.net/ptd.htm ABSOLUTE PHASE LUNATICS If we believe the 'absolute phase' lunatics, this would not be the case, so your partner may sound like your partner in one part of the room, but sound like the milkman in another. We all know that this doesn't happen - the tonal structure of a sound does not rely on the phase integrity of the received sound, only the relative amplitudes of the fundamental and harmonics. So a speaker that has perfectly flat frequency response but is not 100% phase coherent will sound the same as one that is also flat, but totally phase coherent. This does not include colouration caused by the cabinet or drivers - of course these are important. Assume the same enclosure, same drivers, but a phase shift applied to one, and not the other. In isolation, they will sound the same. Put them together, and you will hear strange reinforcements and cancellations as you move about. This is relative phase between separate sound sources, and is very audible indeed. What we need to concern ourselves with is relative phase between sources, not absolute phase or phase shift. Two amplifiers with different phase responses used as a stereo pair will sound terrible if the shift is sufficient. Use two of the same amplifier, and there is no problem. Absolute phase is inaudible within reason - a 3,600° phase shift represents a time delay that is significant, but a 360° phase shift will not be heard. Inverting a signal (e.g. reversing the connections to a loudspeaker driver) creates a 180° phase inversion, but this is not the same thing as a 180° phase shift! This is a point missed by many. Relative phase is audible, depending on the amount, the frequency and the context. Two speakers side by side with 90° phase shift between them will sound dreadful - and the sound will change as you move about. The relative phase of two musical instruments playing in harmony makes the sound you hear - take away the phase shifts, and it will sound flat and lifeless. Relative phase is audible, depending on the amount, the frequency and the context. Two speakers side by side with 90° phase shift between them will sound dreadful - and the sound will change as you move about. The relative phase of two musical instruments playing in harmony makes the sound you hear - take away the phase shifts, and it will sound flat and lifeless. There have been many tests and experiments to look at phase shifts within the audio band, and whether they are audible. Under controlled laboratory conditions (or using headphones), there is strong evidence that with single (complex) tones, there is an audible change. However, in a listening room with speakers reproducing music, there is little evidence that phase shifts are audible with the vast majority of recorded material. If there is enough phase shift, this gives rise to group delay, which may become audible if it exceeds the threshold of audibility. Fortunately, these thresholds are generally well in excess of the delay caused by any commonly used filter or crossover network. See the section on group delay for more on this topic. An example of a pair of very typical all pass filters is shown in Figure 14. These are connected differently so I could show the different behaviour (not actually different, the phase of one is simply reversed from the other). Relative phase is audible, depending on the amount, the frequency and the context. Two speakers side by side with 90° phase shift between them will sound dreadful - and the sound will change as you move about. The relative phase of two musical instruments playing in harmony makes the sound you hear - take away the phase shifts, and it will sound flat and lifeless. There have been many tests and experiments to look at phase shifts within the audio band, and whether they are audible. Under controlled laboratory conditions (or using headphones), there is strong evidence that with single (complex) tones, there is an audible change. However, in a listening room with speakers reproducing music, there is little evidence that phase shifts are audible with the vast majority of recorded material. If there is enough phase shift, this gives rise to group delay, which may become audible if it exceeds the threshold of audibility. Fortunately, these thresholds are generally well in excess of the delay caused by any commonly used filter or crossover network. See the section on group delay for more on this topic. I was going to post more but you can read it yourself

Speaker need some form of crossover so a quality crossover is ok? A single capacitor is not the same as a filter system. I post the owner manually of my JBL that explains its function. Is there info with crossovers in relationship to systems with a sub. The crossover supplied with the speakers manages those but by adding a sub it's creating a 3 way system that needs another crossover? A good head unit has a sub channel is that a filter or crossover before the speakers? I don't think it takes away from the other channels unless using HPF LPF? Using an active crossover or DSP with a separate sub channel is a crossover separating the 30-90(120) front the source and allowing the component speakers or coax handle the rest. It's possible to add an additional active crossover for the tweeters but a quality passive could be ok with good placement and using EQ to compensate for location or reflection? a good system should be adjusted to be measured flat? Meaning adjusted for environment and equipment used? Or to a personal preference? Then adjusted to compensate for source material or again change of taste. For example my talk radio settings are different from Led Zeppelin or Alaska Thunderfuck but I don't need to reconfigure my crossovers or speakers. Some songs like more or less of something. The concept that multiple speakers diminishes sound quality hasn't been properly explained to me. If that was the case one 4x10 on the dash would still be considered hi fidelity. Stereo is multiple speakers. Separate tweeters are separate speaker. Is one woofer better than two? 6 would be terrible?

YouTube is only way I correct post it? Guess I could have filed shared. Sorry about the quality. I'll try other methods. https://itunes.apple.com/us/album/kiss-from-a-rose/30475342?i=30475379 I worked with a guy that did professional camera work. Music video commercials he said sound guys often played this song to take audio readings for speakers and setting up mikes. He asked them why they liked the song and was told it had good levels of a little of everything. I played it for him in my car. I'm not sure if other people have test songs or albums they like to use to compare how a system is sounding but I had a few but they change at times. I could try to post samples but don't want to use YouTube because it's poor quality and iTunes only gives a sample but I'll list a few how is the system sounding. My friend said to try Everlasting Bass he liked that one. A 1989 Jem I guess https://itunes.apple.com/us/album/everlasting-bass/338684218?i=338684323 When I was selling audio around 1977 Aiwa just released a digital tuner and George Benson Breezing was the stores favorite to sell a system. I used that often because I've heard it for a long time on many systems. https://itunes.apple.com/us/album/breezin/1018562855 Most of what I listened to didn't have 5.1 at the time so big bass was usually bass pedals last like Dance on the Volcano https://itunes.apple.com/us/album/dance-on-a-volcano/73239685?i=73239589 I like this song as loud as I possibly can. On a side note Phil Collins in the air tonight destroyed a pair of 10" Cerwin Vega I had years ago. I blamed the speakers but it may have been me. I don't think Yusuf Another cup is on iTunes I have it on CD then loaded it but Please don't let me be misunderstood A cover by him has a crazy bass pedal considering he's Cat Stevens iTunes Can't even get the artwork but I played that early in building the system in the Saab. There are lots of songs to play that can perform but it's nice to have a few for referencing. I was going to Show Return to Ommadawn as a song that the Saab does everything I want but it's not on iTunes and YouTube doesn't have pt1 or the entire album but lots of people trying to cover it this is the best sample I can find for a lot of nylon string acoustic and electric guitars some of the coolest bass tracks I have more but the post was about favorite songs to break in a system.

Thank for the post J. I've used up my photo allowance so thanks for the photos of you car. The Alpine looks big larger than 6 3/4? I didn't think I could fit anything bigger on that door because of the room but possibly could on the ends. That said not much is available? Would you try a 6.5 sub in a door? You mentioned having enough power The 4 speakers on the door are driven by 2 NVX amps with Polk brand on them 250 watts per channel 1000 rated watts per door. One amp for the 6 3/4 coax and on amp for the 5 3/4 component. Two identical drivers per channel wired to 2 ohms. The amps have adjustable LPF and HPF but with DSP and active crossover I don't think it's needed I play with it tho. The same 500 watt amp is on the dash Alpine 5 3/4 component but at 4 ohm is probably 300 watts? I play with the amp filters. 1500 watts to 10 speakers between the doors and dash. I've got the gains down under half but use the audio Controls DSP input output levels. I'm playing with tuning the gains down more to push the subs sooner without jacking up the sub gain The rear speakers have an 800 watt 4 channel NVX on 4 speaker and a 600 watt Alpine driving the Two JBL competition and back seat Alpine I have a 4 channel Cadence driving the Martin Logan Motion and bi amping the tweeters to the JBL competition thru it's adjustable passive crossover The audicontrol uses the crossover in your posted article and has delays on left channel and sub. If I understand correctly distances change phase so multiple drivers can cause phase distortion. I may need to get the mic to measure frequencies separately. Be amazing if I'm actually missing something. Reading the instructions with the DSP/EQ 250 area tends to over power because of acoustic flaws and tuning to a flat graph gives a better sound. I found this added clearness. It also allowed the speakers to be driven louder. I found trying to bring that area back up a little would start to over drive the 6 and 5's but the system felt like it needed more punch or mid bass. Playing with sub EQ I found it sounded like it is getting more of that working. Early on I had the Alpine dash and small sub that when I played wit phase would make remarkable changes. I've kept that in mind when adding drivers and try to evaluate but the idea that distance would create a cancellation phase shift that swapping polarity can help ill check out. Generally I don't hear any loss of mid bass as I cycle different speakers. But more would be better I find that whatever settings work on one set helps the the others and they always sound better together. I played Pink Floyd's Welcome to the Machine and Old rock tune with Synth Bass for someone that wanted to hear my system he got a little nervous because he felt it in his chest a lot. yes the more I do I sometimes wonder if it sounded better before? I felt it was a bit of a monster but now it's a bigger badder Monster that plays nicely. Plays P-Qb4 incredibly try it without subs or with. Nice mids

I'm only using quote to reply. Thanks I used sound dampening in the panels the door speakers don't go thru the panel and the rear speakers are enclosed. Maybe I'm not producing enough bass but comments have been it doesn't rattling of buzz. I live in Miami so It's windows down roof open. Saab has a reputation but I'm only looking at this as methods not seen before to install upgrades to that car and how nice it is to work on. Cats are bass heads.

Old thread? Last post 2016? Cadenence was one of the first mentions I have two I like. A 4 channel with Bluetooth and backlit filter panel. A 2200 watt monoblock that has been strong. Nice looking good features tricky terminals. Inexpensive but seems ok. Alpine amps because the power is high not rated at 1 ohm then a fraction of the power at 4 and rated distortion is low the lowest I see published. I stay away if amps don't list THD or if it's 1%. 0.003 is nice. Alpine type R speakers because the small magnet helped installing in a tight spot also nostalgia. Clarion head unit nice features low price matched original factory tape. MTX 9500 Thunder. I done know much on subs but they look cool are huge have the best terminals I've seen and easily Out performed my Type R JL iwhen on sale not the worst in its category C2 sounds ok for a mid priced. They are built just up the road in miami so their neighbors a recognized name for most people looking at your stuff Audicontrol seems to be a game changer NVX amps have good numbers for power and distortion and affordable. I've seen there stuff with other manufacturers names on them like Polk and Fosgate. Ortfon M2 Red cartridge for Vinyl when you're spinning. Martin Logan speakers. Try them once.

Photo of the capacitors I have to help stabilize voltage and running a second battery

Still could it's a small matter if I'm motivated. I'm kind of doing that now. The amps have bypass filters but I find the active crossover and sound processor with an adjustable crossover are doing a fine job. I have one 500 watt amp per pair in the doors whenever I put bypass on it sounds fuller off. I'm running a separate amp for tweeters in the back and happy not running a separate amp on these and letting the crossover split the tweeters. I also have two pair of tweeter on the dash. The sub box fits so I'm happy. Room for two 15" Thunders a battery 7 amps sound processor 3. Capacitor drives Really don't need 2 woofers but it does go boom. If there is a better way that fits I would try it.

Crossovers fitted inside more reason to mix coax in

Same door with two coax and two component different sizes was to save space and money. Also tried just component speakers first and decided to install more speakers instead of a window to crossovers

Saab doors before speakers. Instead of cutting into the panel I removed a cover to a pocket then bulit a baffle. There is no space between the seat and the doors it's a miracle the doors closes fine

Thanks for taking the time to post. I can honestly say the comments were taken as insulting and not supported with any articles or links. I'm open to constructive criticism presented where I can't see the constructive. I'll ask for more clarity next time instead af guessing I'm being hazed. The post is about Saab 900 stereo or audio. Saab tried to present itself as a high end audio system with Clarion head unit equalizers auxiliary amps and trunk CD players. The only speaker options are 4" front and 4x10 rear that are not well baffled or enclosed. Not too bad with a small amp and sub driven off the speakers but if you want more nothing will say it fits that vehicle Almost anything has to be custom installed and the Saab has hidden ability to be upgraded. One of the amazing things I did was make the front dash take 5 3/4 component speakers that looked factory like driven by an amp off the Clarion head unit I installed keeping the car with the original brand. With a small sub in the back sounds pretty good. Comments at the time were it sounds better than the Bose system in my infinity. I learned very quickly about phase because one amp was Bluetooth and sometimes would not sync and bass was better until I swapped phase. It really was a nice enjoyable system. For home audio I like Martin Logan. I find the electrostatic folded tweeter to be jaw dropping in compared to any speaker. I tried it in the Saab and got amazing results and a cool install using Home theatre brackets. It's on it's own amp properly sized that if I want I can run on Bluetooth alone. 4x10 are hard to find the Pioneers I had were maybe better than the Kicker I got now but altering the car for something else would be limited to a 4" or two 4" maybe 3 but I decided to put speakers on the back dash instead. Since the hatch may not be a great baffle I built very cool and attractive enclosures with wood bowls. Staying with the I never saw that done in a Saab before I installed speakers in the back seat. This is the only Saab 900 I know where someone tried that and it's so smart I'm surprised the factory never did that. Again all these locations are common on modern cars. Even door speakers are very common but not on the Saab. I've seen many attempts to install a speaker in the panel of a Saab 900 but none as impressive or effective as I did simple as it is. I worked with a guy who used to be into car audio and had won best in Show with his truck. He showed me videos and pictures from competitions. He encouraged me to install a bigger alternator ground wire and main wire my voltage went from 12 to almost 14. He also said where I installed one speaker the pros install 4. I took the rear panels out and squeezed in another driver. Sounded better. When I did the doors I had not planned on going 4 drivers per door but the installation allowed it i used an existing pocket I actually added one pair at a time and it kept sounding better. If I had done the doors first I may not have installed any other speakers they rock the house there are times I think the sub is on when it is not. As far a balance goes the two speakers in the front dash are amazing and difficult to balance out to the rest of the car. Fader will do it but it always sounds better with zero fade. Adjusting gains works better and loading up the rear. I remeber back in 1978 a BMW with something like 10 4" Blaupunk speakers on the back dash. It sounded pretty good they were trying to re invent back then. The system that was the best however was two Klipsh 12" Hereshy Driver's with an original Fosgate amp. The Saab is partially re creating those two systems in one car with modern features. The sound is continually improving. It was always nice before and hard to imagine it could sound better but it does. I see lots of SUV's station wagons trucks and cars wit trunks putting advanced systems in them but few hatch backs and fewer Saab's where I managed to maintain room for passengers and luggage. For being a car that can't accept most systems it lended itself nicely. Will it win at a show? Wasn't built for that but it's loud clear clean with big subs and amps. Comments are welcome but please be respectful. Thanks.

Shows mounting on panels. I did add sound damper inside

Shows the space for a speaker behind the panel

I'm having difficulty posting pictures with the 4mb limit don't see how to post videos unless it's a link to another site. I'm finding pics are failing to load also. Maybe I'm over the limit. I got this to load. It's one of the rear panels with a 6 3/4 component and 5 3/4 coax mounted before installing. Saab never had speakers in this location and I have not seen any one try this. It's actually where the arm rest is so it steps in making it look like you couldn't but there was just enough room. Lower there is metal behind that would need cutting and this is higher. It was also nice getting the separate tweeter up on the side with the coax facing in.

With the beginner guide to this forum to conduct I didn't expect to be trolled but I can handle it. I do feel sad for you. The purpose is to have something interesting or informative. Any posts like that won't work without a good explanation shows as trolling. If that makes you special enjoy trolling your easy to mute. The system is truly awesome. A monster and audiophile worthy. Is it the best? No. Can it be better? Always. Show better.

I'm pretty sure it's telling plenty you may not be able to understand it tho. I'll Help you with a link. You're not helping this blog by posting BS with all of your comments. You're neither informative or interesting

Got the 2nd active crossover to add for the front. I wasn't sure where to put it but I'm pretty happy with how the install turned out location is out of the way and visible close to power and connections. Sounds very nice at 90db with lots more to give. With the processor and crossovers it's now much harder to destroy a speaker no distortion from getting popped too hard.