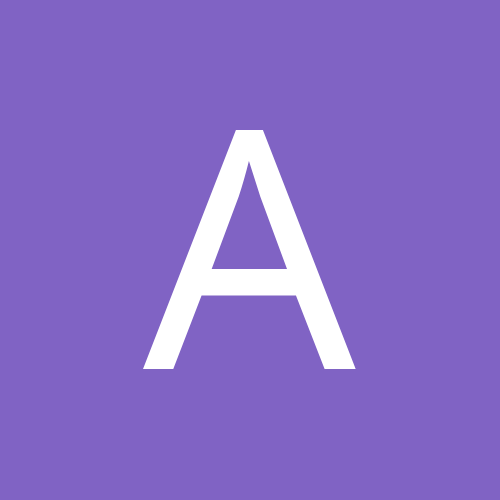 Content Count

38

Joined

Last visited

Days Won

2
Everything posted by Accuwave
This topic is going to become relevant again soon enough.

Just as side note, these were all programmed, built, calibrated and tested by a 4 people team, "in house". Except for the PCBs of course.

Hi everybody, Greetings from Accuwave. So here it is, the new APM-2. We've worked a lot with the SSA team in the past year to bring you one of the coolest devices to hit the SPL scene. The only stand-alone SPL meter compatible with Android, iOS and Windows 10 devices using Bluetooth Low Energy technology. No drivers required, no wires, no initial setup. In order to use the APM-2 with your device you require one of the following: iOS 8.4+ starting from Apple iPhone 4s Android 4.4+ with Bluetooth 4.0 support* Windows 10 enabled device(Phone, PC, Laptops, Tablets) with Bluetooth 4.0 support** * Due to different implementations of the Bluetooth drivers in Android, some devices may have unexpected connectivity issues. We are currently working around these issues. Works on all major phone brands. ** App is going online in the following days Sensor features: Individually tested and calibrated within 0.05 dB. Incredible measurement repeatability due to the 24bit industrial grade ADC, very short analog signal path and low noise design. Accurate measurements can be achieved from around 95.0 db up to 174.0 db. The high end will be improved in a future firmware update. 2Hz report rate with 1 Hz frequency accuracy. Stand-alone unit design. 9V Battery powered, with proper battery compartment (sorry for that APM-1 people). This was the only way we could achieve the proper low noise design, DC-DC converters in charging circuits are not friendly. RGB Logo light. Used as identification color when multiple sensors are connected. Approximately 10h continuous battery life with good Alkaline batteries. Auto-off after disconnection. OTA Firmware updates Current app features: Record Basscam videos with live SPL scores. No more wasting video time to film a PC screen. Realtime, Peak and Average scores on video recording. Connect up to 2 sensors in Basscam, record instant battles. Measure peak and view realtime scores. Measure an average score over a time period, countdown and class limit included. Video render time is device dependent. Sensor number limitations are platform specific: Max 5 sensors on Windows and Apple devices. Max 2 sensors in Android - will improve in future updates We are constantly working on adding more features, and you will receive app updates seamlessly. App links: Android - https://play.google.com/store/apps/details?id=com.wpd.accuwave iOS - https://itunes.apple.com/us/app/ssa-studio/id1091336601 Windows - https://www.microsoft.com/store/apps/9nblggh4ncpp Please send crash feedback when it happens. There's a lot of improvements we can do and we're actively working on the apps. Also, feel free to discuss any ideas we could implement.

Price range will be around 300-350$ shipped. Also, lifetime warranty

Somehow route an inline bluetooth device hooked up to the amps +\- that can transmit real time to phones/tablet/laptop display??? Anywhere within the bt distance should provide instant feedback. Not sure if feasible, but that would be sweet to have wireless dmm and volt meter thats accurate. Exactly that. Stay tuned.

Question for the future users: What would you like on the initial App interface? Is the spectogram and sine wave display essential? Or could that be integrated in an "advanced" mode?

We are "lazy" people. We like stuff to just work out of the box and require no maintainace. Except for changing batteries once in a while.

All bluetooth. No cables. Cables break and get lost.

Interesting idea. We will surely look into it. Unfortunately the current box is stuffed. But why not Accuwave ACM-1? Wireless, same software, same box... That could go on our to-do list... If anybody has any more ideas, please throw them at us. We gladly accept any input.

Also, the communication protocol will be open, anybody interested will be able to develop apps for it.

The point is to have a simpler, cheaper and more flexible calibrated SPL meter. Initially the software will be for Android, but Windows software will be available ASAP. Not sure yet about IOS.

This is starting to look like a development thread. Okay then.

We forgot something essential.

Even so early we can say the price will be significantly lower.

You won't find them yet. The photo is of the first prototype, there's still some work to be done.

No, high passed at about 150-175hz, and that's it. Don't really need a tweeter. I have the stock ones mounted just for design purposes.

Hello world. Well, here's my Civic build. It's a simple SQ setup. Front stage: 2way DLS UR6i Sub: mac Audio Aliante 10" Black LTD Front amp: Helix H400 Esprit Sub amp: Steg QM 220.2 Stock HU as signal source and re-used Pioneer P88RS as signal processor. (HU>LOC>P88 aux in) It's an unusual configuration, works for now, but I'm really thinking about an Audison Bit Ten. Doors were deadened with SilentCoat, but I still have some work to do on them. Cables are AWG4, and hand"crafed" RCAs. Here's the car - or egg-shaped rocket ship, as some may call it: Old picture of the dash, pre-install (the same, but OEM tweeters): Overall requirements of the install were: 1. Keep everything fully functional, including AC/Radio Display and steering wheel controls. 2. Do not waste space and do not remove spare wheel (we've got potholes in the land of Dracula) 3. "Removability" - I don't want to sell everything when I sell the car, nor I want to buy un-modified interior parts to make it stock-looking. 4. Good SQ, I'm not at all after bigbase or anything SPL-related. As fun as it may be, it's not for me. So... First, I made an amp rack. Simple particle board. It just fits 2 amps, distro blocks and a small relay board. Techflex on most of the cables. And MOLEX connectors for the speakers(1 for midbass, 1 for tweeters). After connecting everything I thought it would have been better to use the connectors for left/right pairs. On my to-do list. I passed the speaker cables through copper tubes, just for the fun of it... Mounted on the left side of the trunk (and yeah, I know the Steg is sticking out): And now, the big mid-bass that goes in the trunk: Now, the fiberglass subwoofer enclosure. This was my first attempt at building one, so I messed up a few times, but quite satisfied of the final result. Enclosure is sealed, but I made it easily vent-able... The round thingey is actually a plug for the port hole. Just need to make another round thingey with a port. Finally: A crappy picture. Well, that's most of it. Still have to work on the doors and some prettyfication. And better photos.

The faitals are interesting, crisp top end, but somehow dry in the midrange. They're not bad in any way though.

New "head unit". Also, Faital 3FE20 fullrange drivers. Still more to come: digital output from tablet(HDMI port), steering wheel remote on tablet(bluetooth), new sub(JL W6/W7). But for now:

I don't know if that's true. really interesting results. Still have to tune the non-iso configuration. actually, with am isobaric config, it's easier to bottom out the speakers because you have the equivalent of one speaker in twice the box.

We're being secretive on local forums. It's gonna be a big surprise...

we still have to tune it for the civic. Hoping for miracles.

Tip: it's somewhere between 130 and 150db

Prototyping time: Operation port. The Aliante is disturbingly weak in a sealed enclosure, so I had to port it. Big difference, tuned to around 40hz right now, still want to go lower. I just need a lot of plastic tube :| And somehow integrate everything so it doesn't look awkward.