hate to say it, but im leaving car audio.. atleast for a year or so. i have come across a SICK ass 2005 f250 powerstroke that is just absolutly GEORGOUS for a price i cant resist.... it is a ext cab, but i wont have the $$ for subs for awhile. atleast untill i get my loan under control lol. i am selling my old 2002 f150 so pm me if intrested.. here are pics & info of this sexyyyy beasttt..
mods:
6" rough county lift
20x10 rockstars with brand new Federal MT 35x12.50 less than 1500 miles on them
Dual steering stabilizer
k&n full intake
sinisters filter coolant system
air dog fuel system with 1/2 fuel lines
SCT tuner with Innovative diesel tunes
ARP head studs
4" turbo back MBRP exhaust to 6" MBRP black stack
gauge pod with autometer gauges boost, egt, trans temp
harley davidson head lights / grill
fitted seat covers
tinted tail lights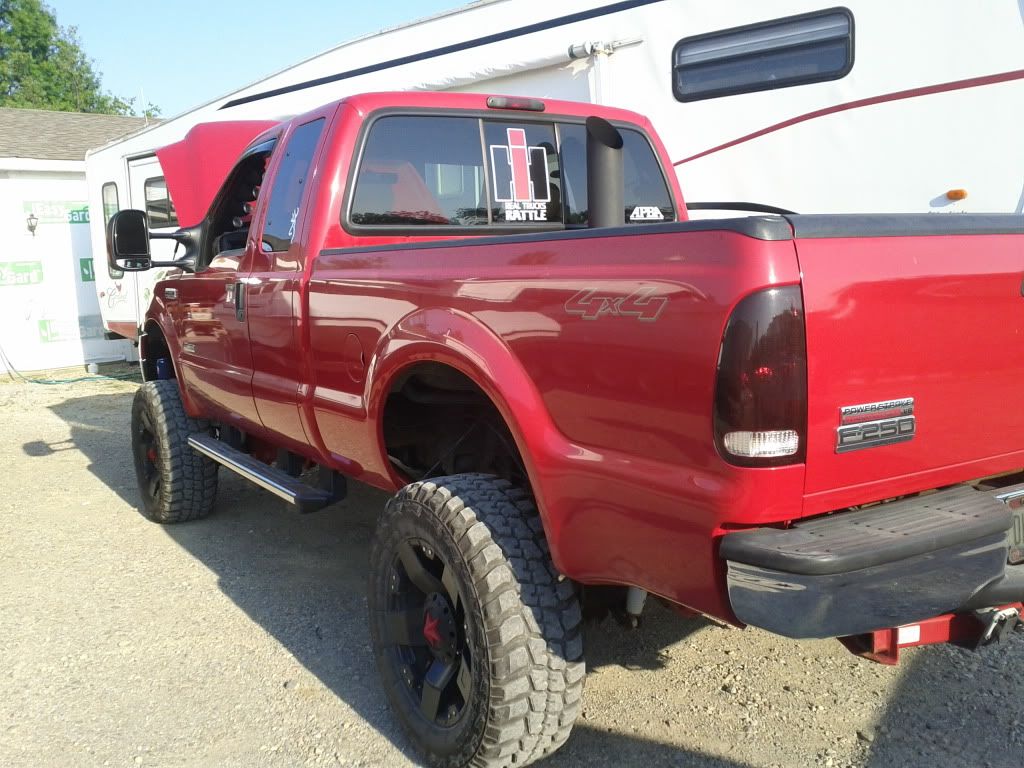 Edited by Lantz, 29 June 2012 - 11:30 PM.