Hello everyone, thank you for the warm welcome. I have been a member here for years, as well as several other forums under the screen name tejcurrent. I used to compete often, though in the last 16 months I've had two children that deserved my weekends a bit more. I redesigned my system to be a daily listening vehicle that could still do decent numbers, and I wanted a charging system that could keep up. I began making multiple alternator brackets that could meet my power demands, while being all but transparent with my factory system. I set out a goal to make the best brackets hands down, and I believe I have succeeded. I believe anyone who tries my products will agree with me, so I am offering a pre-sale price on 3 of the models I have to offer, which I will discuss later in this thread.
Creating these custom brackets requires that I have the actual vehicles and alternators they fit in my possession, so it is a slow process. I first make a template, which after testing becomes the base for the CAD drawing. All brackets are laser cut from 1/4" steel, with a second rear plate of 1/4" steel. By 'sandwiching' the alternators between 1/2 inch of metal you get an extremely solid bracket that offers no play, keeping the alternators aligned perfectly. Throughout the design process I tried to keep the end user in mind, keeping installation as simple as tightening a few bolts.
All brackets attach to the engine with at least 2 bolts, with the 5.3l V8 GM bracket using 3 direct mounting points. There are precise spacers that prevent parallel misalignment that can cause belt noise and premature wear. The brackets then get a high quality black powder coat finish which looks great with basically any alternator color and finish. All alternator kits include high quality 12.9 grade 10mm bolts, flat washers, and lock-nuts to attach and assemble the bracket. Wiring plugs are included, though you must specify the vehicle and if your factory plug has 1 or 2 wires when ordering. High quality idler pulleys, and serpentine belt will also be included in the kit, making it ready for install out of the box.
The dual 5.3l V8 bracket offers exceptional value because while it looks great as a dual bracket, by simply adding a pulley and changing serpentine belt the user may add a third alternator if desired.
Here are a few pictures of what I've been working on.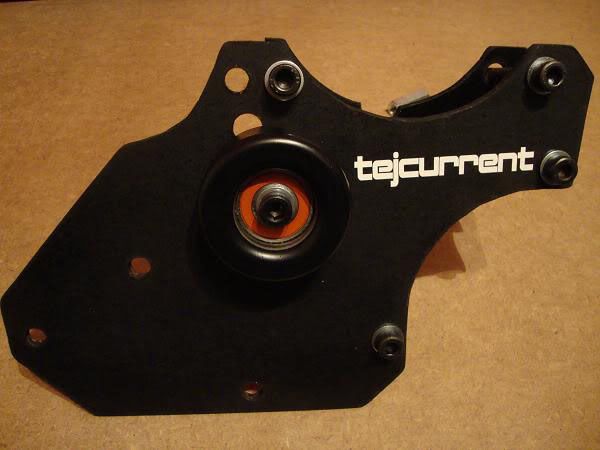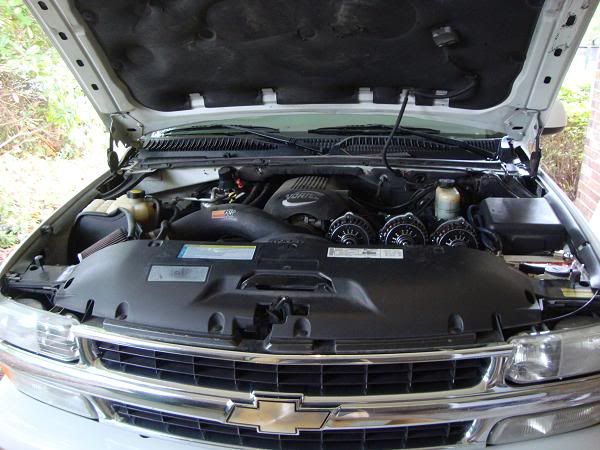 Pre-Order
For 99+ V8 GM engines: 4.2, 5.3, 6.0, and 6.2 liter
Full-size GM quad kit: $350.
Full-size GM dual/triple bracket will be $250.
3 alt operation requires extra parts that raise the price to $300.
For 1999+ 4.3L GM V6, including Blazers and S-10s. There may be more models and years this fits, these are just the most common
Dual bracket will be $300.
If I reach 20 pre-orders I will randomly draw a customers name and give them $100 off their purchase.
If I reach 5 pre-orders of any one type of bracket I place my order and start shipping those brackets before the pre-order is over.
If interested email
[email protected]
with questions, or simply PayPal a $100 deposit to
[email protected]
Those who pay for the whole bracket up front will get two entries in the drawing for $100 off. SHIPPING IS NOT INCLUDED.
I will have PayPal and credit card capabilities on my website, but prices will be higher than I am offering with the pre-order. Pre-order ends August 22nd, and all brackets will be shipped before the end of the month. When sending the deposit or payment PLEASE include your actual name or screen name and which forum it is for with your phone number as a memo so you will be added to the list. Thanks!
There are currently 2 deposits for the 5.3l v8 quad bracket, meaning with 3 more deposits I will begin shipping early.
Troy Jones
[email protected]